Disrupt That
by Daniel Glickman
CMO Daniel Glickman drank café lattes before the word "barista" existed, and he disrupted before the word "disrupt" was pasted into every newsletter, article, and book on doing business in the 21st century. In the pages of Disrupt That, you'll discover how Glickman and his marketing team stay ahead of the curve and the competition by always asking the right questions and never fearing failure.
Managing with the assumption that the marketer's main goal is to develop lasting and authentic relationships that help customers lead better happier lives (and to satisfy our CEOs)—Glickman guides readers on how to smash and create systems that allow for smoother synchronization across departments, maximum agility, and stronger KPIs. By always thinking and strategizing like a startup, marketing teams can build more robust funnels, improve P&L, and take more creative control over the brands they are forging, so that ultimately, marketing leads the business.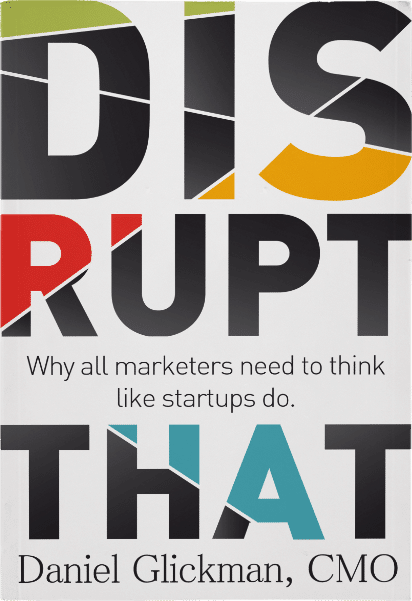 Personalize This
by Daniel Glickman
"Dear John" level personalization no longer cuts the mustard, and segmentation and silos must be crushed. CMOs and marketing teams today have all the talent and tech it takes to get personal on deeper and more authentic levels, at more relevant points in the customer lifecycle. In Personalize This, CMO Daniel Glickman takes a witty but thorough and incisive look at what's happening now in the marketing trenches, and what might be happening tomorrow. His message on personalization is one of possibility and innovation: He believes marketers not only have more creative power than ever to figure out what their brand's customers want, but also the tools to help those customers get exactly what they want, when and where they want it.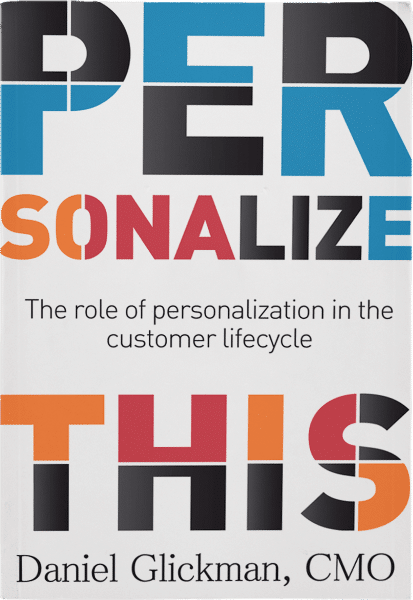 About Daniel
Daniel Glickman is an internationally recognized marketing leader, speaker, and writer. As CMO of Roojoom, a customer journey management solution provider for B2C brands, he builds and manages digital marketing, advertising, and PR activities. His blog, newsletter, and international Meetups—all under the title CMOConfessions—offer a frank, creative, and humorous take on the underbelly and undercurrents of today's most pressing, exciting, and confounding marketing issues.